December 14, 2006
Rails Weenie - The ultimate source of Rails help

Post by Peter Cooper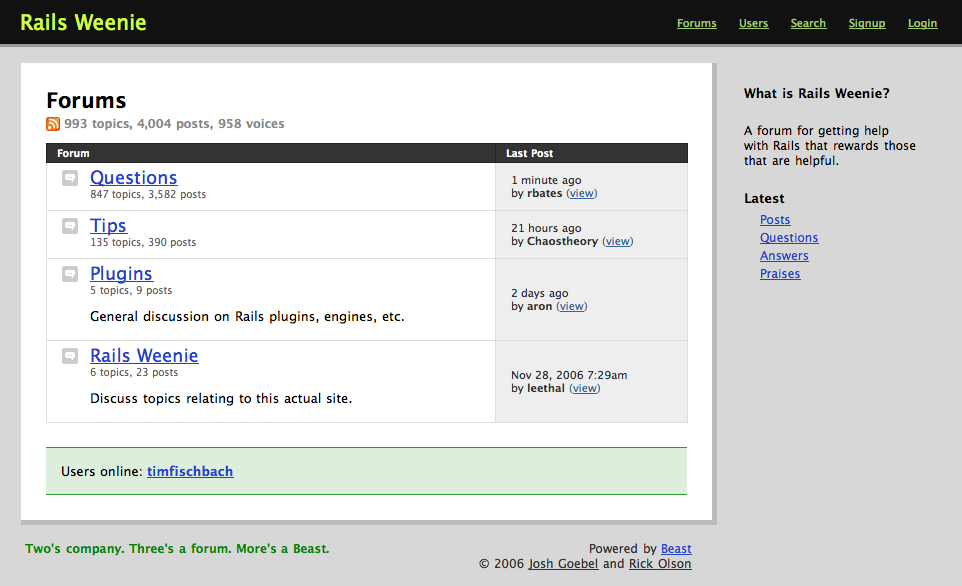 This is an oldie but a goodie. Founded back in 2005, Rick Olson (a.k.a. technoweenie) created Rails Weenie, a site where anyone can go to ask questions about Rails or get kudos (in the form of 'points') for answering those questions. Some great content and tips has come out of there over the past year, and, I believe, the site is celebrating its first anniversary sometime around now.
Recently Rails Weenie has migrated over from a custom-built system to the Beast forum system, but the great content has remained with over 3500 posts and 847 threads. There are also 135 threads in the "Tips" section.
Major congratulations are in order to Rick and the community at Rails Weenie for providing such great content this year.. let's hope it continues for years to come.