December 21, 2006
JuneBug - A Light but Powerful Ruby Wiki

Post by Peter Cooper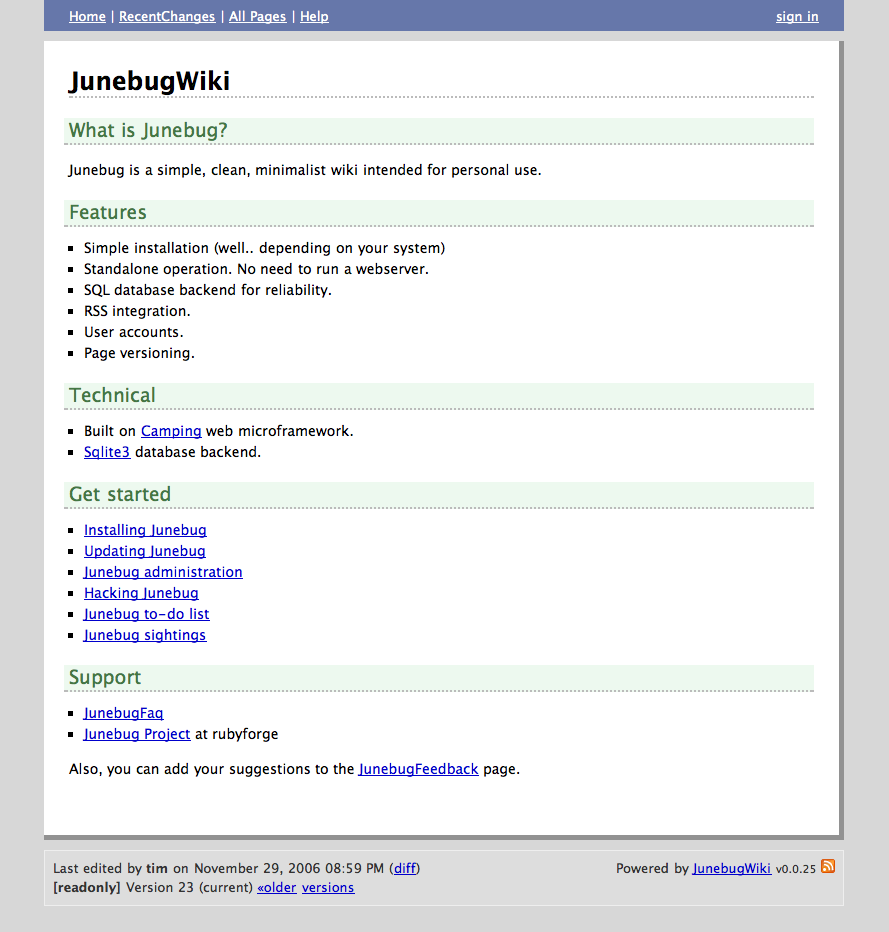 Junebug is a well designed, clean and simple wiki developed on whytheluckystiff's Camping framework (a little like Rails but extremely more compact!).
Installation is ridiculously easy (it took me a few minutes to have a wiki up and running) and it's very portable as Camping is easy to install and it relies on an Sqlite3 database which is easy to copy around. The wiki also runs its own Web server, so deployment is easy.
Junebug's features include RSS feeds, user accounts, page versioning, and the code is really easy to hack on if you want to extend it with new features.