December 24, 2006
Ruby Desktop Wallpaper

Post by Peter Cooper
You may already be familiar with
the popular Ruby on Rails wallpaper
, but I did some searching around and decided it was time to have a Ruby-specific wallpaper in a similar vein (of course, if the Rails paper above catches your eye, do use it, it's great!)
Presenting.. a Ruby wallpaper
It's minimal and clean, as all good wallpapers should be :) I am no artist though, so if you want to come up with a better one, please do, and I'll feature it on RubyInside.com!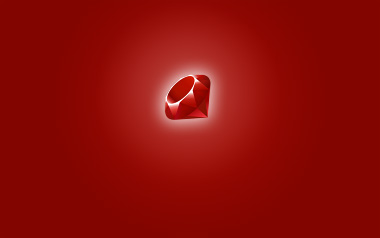 Downloads!
1024 x 768 (or 800 x 600)
1280 x 1024 (or 1600 x 1200)
1680 x 1050 (or any widescreen)
1920 x 1200 (or larger)

If you're really into kaleidoscopic torture, then here's a real eye-dazzler: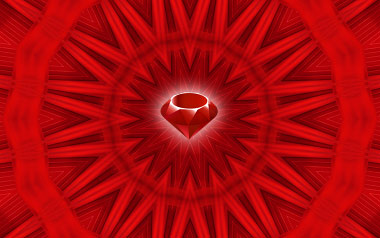 Only available in 1920 x 1200
The kaleidoscope background is courtesy of Peter Kaminski (he has lots of cool Japan, San Francisco, kaleidoscope, and beach pictures, if you're so inclined).
The License (because our lawyers said so)
The Ruby Logo is Copyright (c) 2006, Yukihiro Matsumoto. It is licensed under the terms of the Creative Commons Attribution-ShareAlike 2.5 agreement. All of the above Ruby wallpapers are, as unique identities, licensed under the same license also. The kaleidoscope background of the above logo is Copyright of Peter Kaminski.