December 3, 2006
Over 400 Ruby and Rails Code Snippets

Post by Peter Cooper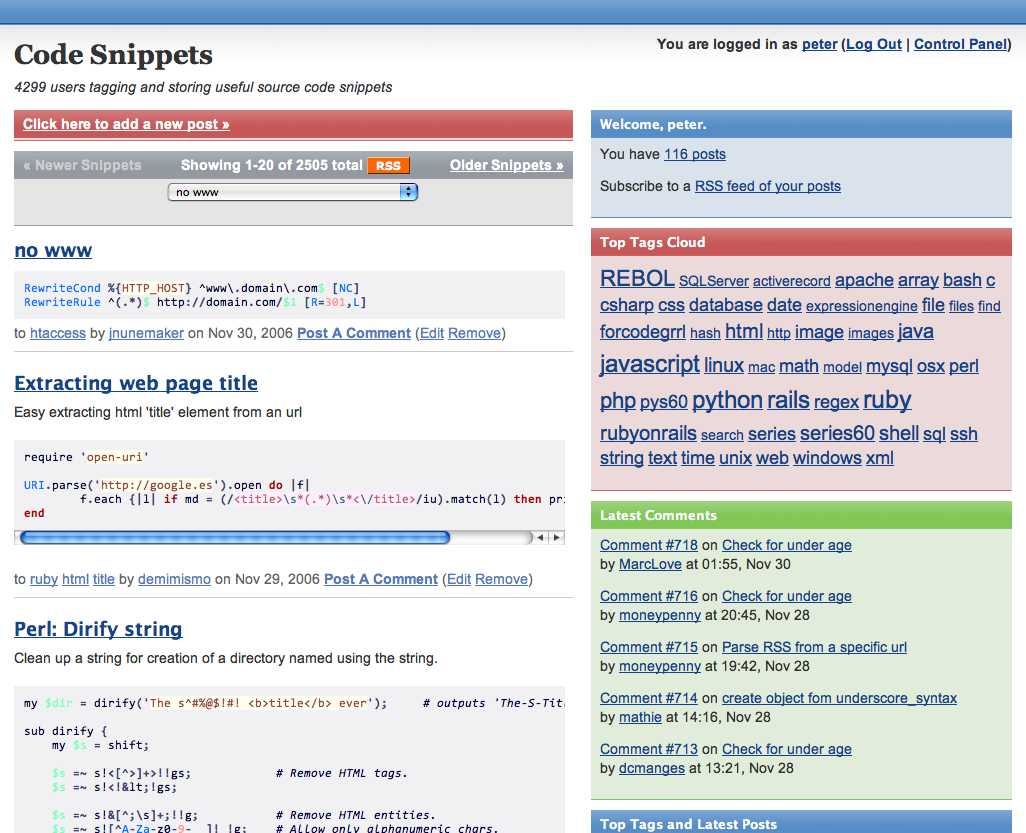 If you haven't already seen it, Code Snippets is worth checking out. It's a code snippets site based on tags.
There are currently 400 public Ruby code snippets and 241 Ruby on Rails snippets.
You can also sign up and add snippets of your own, meaning you have your useful bits of code in a place where they're easy to look up and share with other people.