December 8, 2006
HappyCodr: A Showcase of Ruby on Rails Applications

Post by Peter Cooper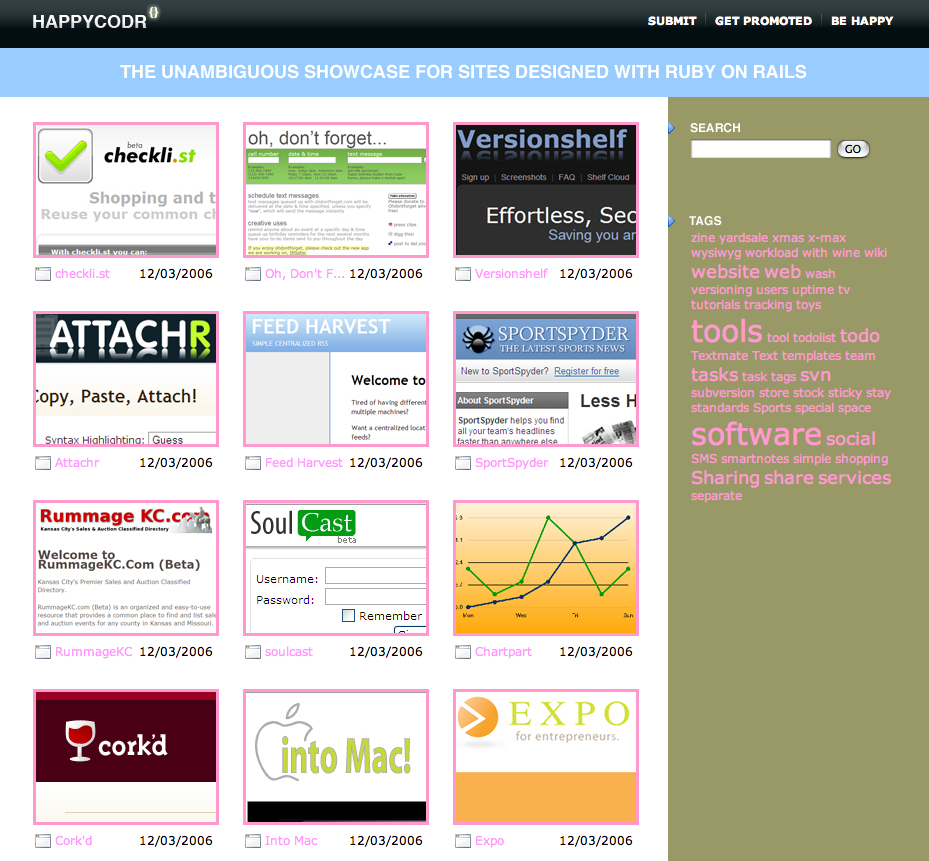 HappyCodr is a site created by Start Me Up to feature Ruby on Rails powered applications and Web sites.
The site itself is pretty simple, but has nice screenshots of each application. Clicking through to each application gives more details, along with which plugins and gems were used in the creation, how long it took, and some other minor details.
You can sign up to the site and logged in users can rate projects, add comments, and manipulate the tags associated with each entry. In a sense it's similar to Working With Rails but featuring the applications instead of the developers. Perhaps there could be a tie in between the two some day with cross links between developers and their projects? How about it guys?
Anyway, if you have a Ruby on Rails powered site out in the wild that you want to show off, head over to HappyCodr and get it some love.