How and Why Companies are Using Ruby on Rails: The Thesis!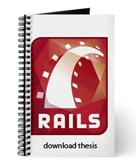 Michel Barbosa is a bachelor student at the Erasmus Universiteit Rotterdam in the Netherlands and has just completed his thesis: "Delivery of the Key Adoption Factors and Key Characteristics of Companies Using Ruby on Rails." Or, in layman's terms, he's produced a document that goes into the hows and whys of how companies have migrated over to using Ruby on Rails.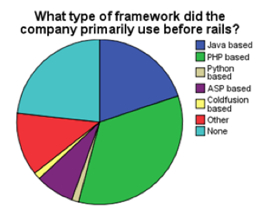 There are lots of graphs, charts, and tables, so enjoy!
(first seen at Riding Rails)