Powerset to Launch on Ruby; Ruby Scales!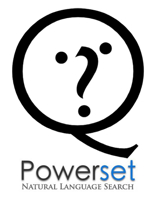 Kevin Clark revels that Powerset - a "natural language" based search engine, seen by some as a future "Google killer" - is going to launch with a Ruby powered front end. In itself, this isn't particularly amazing, although if Powerset realizes its Google-killing goals, having a major search engine powered by Ruby will be kudos indeed.
Of more interest is that Powerset is using a mixture of Rails, Merb, and Camping apps throughout the company, and that Powerset is "not worried about scaling." Clark quotes Blaine Cook of Twitter:
Rails and Ruby haven't been stumbling blocks, compared to any other language or framework. The performance boosts associated with a "faster" language would give us a 10-20% improvement, but thanks to architectural changes that Ruby and Rails happily accommodated, Twitter is 10000% faster than it was in January.
Clark then looks at what all of this means for the Ruby community.. and for that, you need to go check out his post.