Railsify: A New Repository of Rails Plugins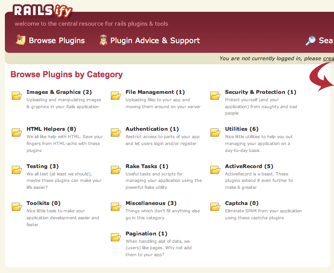 Railsify.com is a new site, developed by Adam Cooke, that acts as a central resource for Rails plugins and related tools (Rake tasks, toolkits, etc). Adam has a blog post with more background and details.
This isn't the first such site. Agile Web Development has had a plugins directory for a while now, but Railsify is impeccably presented, has its own domain, and has even become part of a nascent "network" of Rails sites along with RailsForum.com and RailsWork.com.