Autumn: Easy, Feature-Rich IRC Bots in Ruby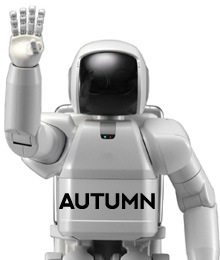 Autumn is a framework by Tim Morgan that makes it easy to develop powerful IRC (Internet Relay Chat) bots with Ruby. Version 3, a significant update, was launched just a week ago. The code is available on Github, so it's ready to fork, tweak and work on to your heart's content.
An instance of an "Autumn app" is laid out in a similar way to a Rails app. There are config, doc, script, libs, tmp, and log folders, containing much what you'd expect, as well as a leaves folder (Autumn refers to "bots" as "leaves") that contains any number of folders each containing data, helpers, models, tasks, and "views" for individual bots. A default Autumn app comes with two bots pre-installed called insulter and scorekeeper that you can use to learn from.
Autumn is a pretty significant piece of work and Tim has done an excellent job at documenting it, leaving almost no stone unturned in demonstrating how to create bots / leaves of your own with the framework.