ZK: Rich Web Applications Supporting Ruby Scripting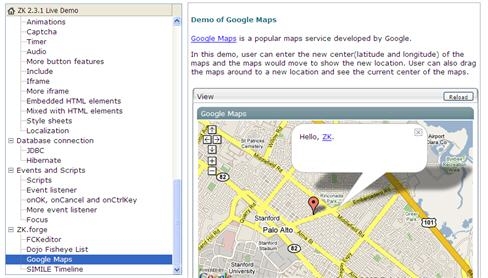 ZK is a popular open source Ajax framework written in Java. It simplifies rich web applications by treating the browser as a simple display server, which reduces the need to have lots of application logic. It's Java, so why it's in RubyInside?
The interesting part here is that recent versions of ZK (version 2.3.1 as of this writing) support more languages for its ZUML markup, in addition to Java: JavaScript, Groovy, and Ruby. ZUML is an XML-based markup language to create user interfaces very similar to the desktop GUI component/event driven model.
Being Java, ZK's Ruby engine is powered by JRuby, which is already quite mature. With the recent announcement of Microsoft Silverlight technology (which also supports Ruby), this can only mean wider adoption of the Ruby language in many aspects.
(One particular note: both Rails and ZK use Script.aculo.us as their visual effects JavaScript library.)
About Hendy Irawan
Ruby programmer from Indonesia.
View all posts by Hendy Irawan →