Contribute Documentation to Ruby on Rails and Win!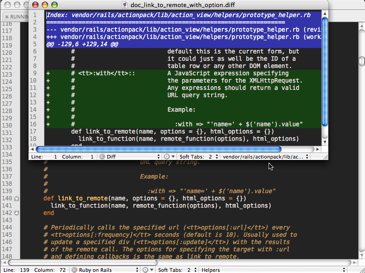 Ryan Bates, creator of Railscasts - a free Rails screencast site, has created a great screencast about how to contribute code and documentation to Ruby on Rails, from actually checking out Rails, preparing the test environment, making your changes and building a patch, through to submitting the patch and basking in the glow of having contributed to the project.
Not only all that, but he's also launched a contest. All you have to do is submit a good Rails documentation patch to the Ruby on Rails development site and drop the link to an e-mail address provided for the contest, and on July 27, 2007 eight random winners will receive prizes (which include a Nintendo DS, Railcast t-shirts, Pragmatic Programmer books, a Peepcode subscription, and an iPod Shuffle). More details.