Describe Your Perfect Conference: Win Ruby Hoedown Tickets!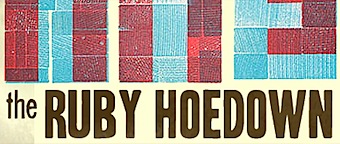 Yee-haw! The Ruby Hoedown, the "Ruby conference for the South" enters its second year, taking place in Huntsville, Alabama on August 8th and 9th, 2008 (yes, in a week's time!). Speakers include David Black, Chris Wanstrath, Giles Bowkett, Robert Dempsey, Gregg Pollack and Jason Seifer, and late registration is $199. If you fancy a last-minute trip to what should be a great sophomore Ruby event, register now!. Huntsville isn't a crazy distance from Birmingham, Atlanta, or Nashville, so it shouldn't be too hard to attend if you're already in that corner of the country.
Describe Your Vision of the Perfect Ruby Conference..
Hoedown organizer Jeremy McAnally has also decided to give away 3 free tickets to the hoedown, so what better than a contest? To enter, describe your vision of the "perfect" Ruby / Rails or general technology conference. What would be there.. bars, circus tricks, hardcore programming sessions, casinos.. it's up to you. Be as crazy and unrealistic as you want! If you want a chance at the tickets, make sure to leave your e-mail in the relevant field and three people will be chosen at random. If you want to describe your ideal conference but DON'T want the Hoedown tickets, please mention that in your comment someplace.
(As an aside, consider filling out Hampton Catlin's Ruby survey if you haven't already. The results could prove very interesting - they'll be reported here on Ruby Inside once they're released.)