Hackety Hack: An Amazing Ruby Environment for Beginners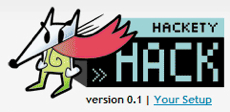 Why The Lucky Stiff is set to guarantee himself a place in the Programming Hall of Fame with his new project, Hackety Hack, an uber-simple programming environment for kids, beginners, and amateur coders. It attempts to resolve a problem brought up in an old article of why's, "The Little Coder's Predicament", which lamented the ability for kids to quickly get coding on modern platforms, unlike in the Commodore 64 days.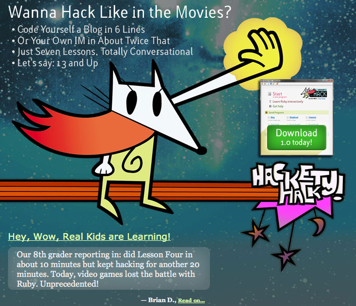 Currently the system is in beta and only available for Windows, but OS X and Linux are to follow. Why's ingenuity even goes as far as the installation program which makes it really easy for users to specify where they want their programs to be stored.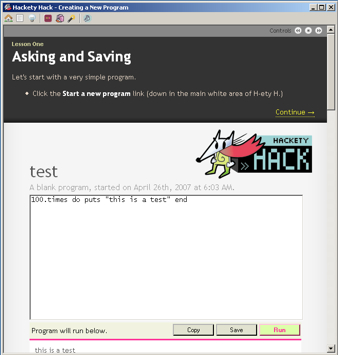 As with any of Why's works, words cannot do it justice, so head on over to the official Hackety Hack site and check it all out.