Help Fund A Ruby Developer To Work On Open Source For 6 Months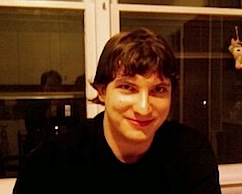 Last week, Gregory Brown, of the O'Reilly Ruby blog and Ruby Reports, came up with the idea of devoting his time to working on Ruby-related open source projects, as a sort of "Ruby mendicant." He figured if he could raise at least $500 for each week of work, he could devote 20-25 hours per week to the project. The contributors would then be able to suggest ideas, and potentially vote on the things Gregory would work on. His initial ideas included working on the PDF::Writer and Ruby Reports libraries (the former of which could really do with some serious time on it), amongst other things.
People caught on to and supported Gregory's idea, and now it's going live! He has set up a Pledgie page where he's attempting to raise $8000 to support 26 weeks (half a year) of this work. He has also written a formal proposal of his ideas for those who are unconvinced.
The more astute reader will note that $8000 does not cover 26 weeks at $500 per week ($13,000 total.) The reason for only needing to raise $8000, however, is because Ruby Central Inc. has pledged to match donations dollar for dollar up to a maximum of $5000! So if you give $50 to the campaign now, that turns into a whole $100 to support Gregory.
I can personally appreciate that some people will not want to support this because either they feel there are already plenty of people who spend serious time each week working on open source for free or because of the less-than-stellar results of similar experiments (such as Jason Kottke's similar "micropatron" experiment or the caboo.se documentation drive - I'm not entirely sure all that money ever got spent?) Despite these points, I have a lot of faith in Gregory considering his past contributions to the Ruby community and in being the only significantly consistent contributor to the O'Reilly Ruby blog. I think he has the staying power to do some great work here and am more than happy to vouch for him.