Holiday Fun: How Programming Language Fanboys See Each Others' Languages

Overt humor isn't usually Ruby Inside's thing, but it's the holiday season, so there's nothing wrong with kicking up your heels and having a little fun. Don't worry - this won't become a habit. Promise! After the fold, check out a chart showing how programming language fanboys (Ruby's included) see each other's respective languages.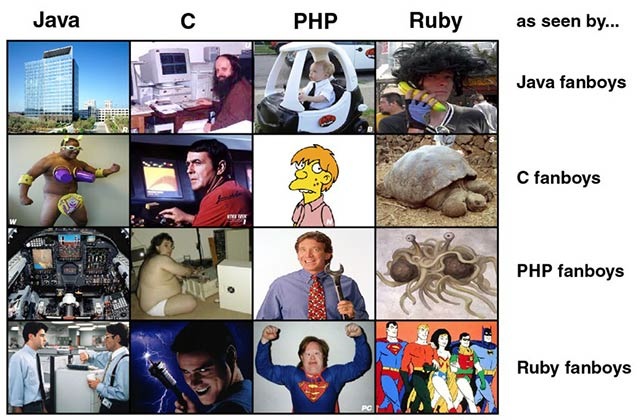 There's a higher resolution version available..