Ruby Inside Meta News – May 8, 2008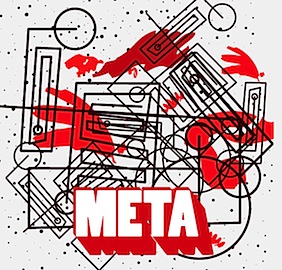 It's a rare occurrence, but there's some "meta" news to give out about Ruby Inside. Regular programming follows this break!
FeedBurner Feed Ads Be Gone!

Subscribers to the Ruby Inside feed will be familiar with the graphical ads after each post. They perform horribly (think click through rates of 0.1%). I'm glad that Ruby Inside's audience is so savvy and I'm sick of annoying you with irrelevant nonsense. Those ads are now gone.
Ruby Inside Turns 2 - So I Need To Eat My Hat
In just three weeks, Ruby Inside will be two years old. Unfortunately, two years ago I said I'd "eat my hat" if Ruby hadn't beaten Python in the TIOBE index by May 2008. It hasn't. I am currently sourcing a sugar hat. On the plus side, Ruby has moved from #20 to #9, while Python has moved only from #8 to #7. I'm not making any promises for next year, however.
Sponsored Post Footers - Not In A Sucky Way
I want to reassure you that Ruby Inside isn't interested in payola. No incentives are received for writing about something here. Even the "Thank You to Ruby Inside's Sponsors" posts are something I do out of courtesy; not a mandatory part of the deal.
In removing the FeedBurner ads (see above) I want to replace them with something useful to both you, the reader, and to those in the community who have something to promote. With that, I'm launching the concept of sponsoring the footer of a post (or multiple posts). It's limited to a few lines of text, set off separately at the bottom of a post, with a link or two as necessary. Only things of interest to Ruby Inside readers will be allowed. The first couple will be going up soon, so keep an eye out. I
f you, your company or your project is interested in sponsoring posts, e-mail risp [/at/] peterc.org for more details. The big benefit in sponsoring posts is that the tagline will stay attached to the posts as long as Ruby Inside is around. You'll also hit all 16,000 subscribers rather than just those who visit the site. You get the idea..
New Logo
If you haven't seen it yet, Ruby Inside has a new logo. Blame Charles Nutter. I must say, though, I prefer this new one in any case.
For Sale?
It's the first mention here, but followers of my Twitter stream will be aware I've considered selling or otherwise "changing the ownership structure" of Ruby Inside for a little while now. Investigations into this are only casual so far. One option is to farm out the advertising / commercial side to a team with the savvy to do that, and I have a very good proposal on the table for this already. The other option is to "sell up", perhaps while still posting here, and let someone / a company with big ideas shake things up a bit.
In any case, it's all very casual right now, but options are being explored. I still love working on Ruby Inside, I still love keeping up with the news, but I'm gradually moving into other areas with my big ideas, and am definitely not against Ruby Inside evolving to a new level under someone else's wing. Contact me if you have any direct interest or ideas, or just comment here if you have general feedback.
Thank You!
Given that Ruby Inside's turning two years' old very soon, I want to thank you, the reader, for continuing to subscribe, continuing to support, and otherwise make working on Ruby Inside the amazing experience it is and has been.