Monk: A Ruby Glue-Framework for Web Development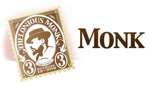 I recently came across the interesting-looking Monk framework. It allows you to specify a list of dependencies for technologies to use in your project (in the form of git repositories or gems), and it will take care of extracting them into your application's vendor folder.
With the default skeleton (for which you'll need a Redis key/value database installed), you'll get a Sinatra application with Haml, Rack, Contest, Stories, Webrat and Ohm. However, you can create your own skeleton with its own dependencies if you like.
You can install Monk with:
gem install monk
... and then initialize a project with the default skeleton:
monk init myapp
This will give you a familiar structure with helpers, models, routes, views, lib and vendor folders.
For more details, check out the Monk website.