NetBeans 6.0 Beta 1 Released (Ruby Edition available)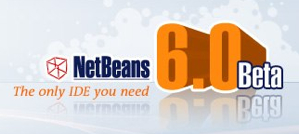 NetBeans is an open-source IDE written in Java (somewhat like Eclipse, but not the same), and version 6.0 is the first with a Ruby-specific edition that focuses solidly on the things that Ruby and Ruby on Rails developers need. The NetBeans team have just released the first beta version.
NetBeans is a powerful and free. You can create Ruby and Rails projects, run Ruby files, configure interpreters (MRI and JRuby), install Gems graphically, run tests, run RSpecs, debug Ruby code, run Rails apps, and so on, all from the IDE. The Ruby edition is only a 19MB download and it's available right now. There are several Ruby related NetBeans screencasts for the less convinced.
Also of interest will be George Cook's summary of why NetBeans is "THE best Ruby on Rails IDE" which features tons of screenshots and example uses.
(Thanks to Hendy Irawan for the reminders about this release.)