Rubinius On Rails: Rubinius Becomes 3rd Ruby Implementation to Run Rails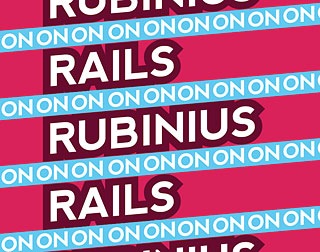 Evan Phoenix has announced that the Rubinius project has hit a major milestone: Rubinius can run Rails! This makes it implementation #3 (after MRI and JRuby) to join the Rails club and will help cement its reputation as a strong, key implementation to watch in the future. Chad Fowler goes as far as to assert that in a year's time, Rubinius will be used in production deployments and quickly become the defacto standard Ruby implementation shortly thereafter.
Eyes are now on Microsoft's implementation, IronRuby, that may also be joining the Rails club soon.
This post is sponsored by 16bugs — You know how cumbersome most bug trackers are. We know it, too! If you believe bug tracking should be an easy and unobtrusive task, you should try 16bugs right now. Use coupon code "RUBYINSIDE" and get 50% off when you upgrade your account.