Ruby and C Integration Presentation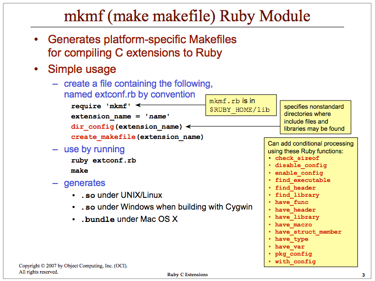 Mark Volkmann has put together a kickass presentation [PDF] that walks through topics relating to C/Ruby integration. If you want to write a library in C that integrates with Ruby, or vice versa, it's an essential read.
And while we're at it.. two years ago Garrett Rooney wrote an article called "Extending Ruby with C" that could come in useful too. It's a little old, but covers a lot. He demonstrates how to take a basic, pre-existing C library and make it accessible from Ruby.