Thinking Functionally In Ruby – A Great Presentation by Tom Stuart

Thinking Functionally in Ruby is a talk that British Ruby developer Tom Stuart gave at a recent London Ruby Users Group meeting. In it he covers what functional programming is, why it's a "pretty neat idea," and how to adopt functional programming principles in Ruby. Skills Matter took a video of the entire 47 minute presentation (it's embedded on the right hand side of that page - Flash required.. just been told it might be limited to UK visitors only, if so get the original MP4 file) but there's also a 110 page PDF (1.5MB download) you should have to hand too (with Tom's slides).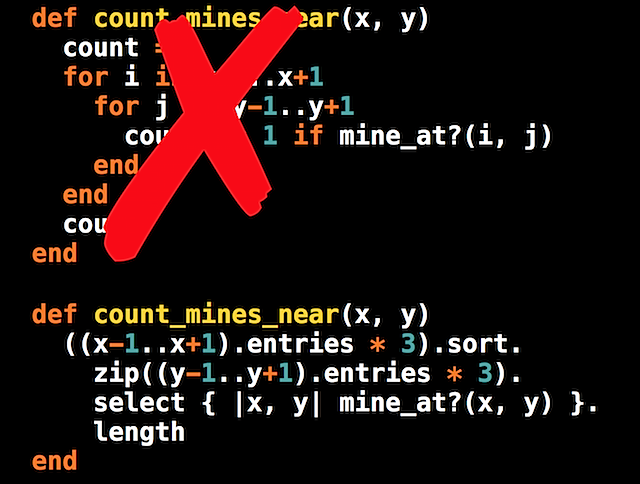 I don't like to link to individual presentations on Ruby Inside too often, but in spite of poor audio quality on the video, Tom's presentation is top notch (the slides are particularly good) and Tom covers some interesting topics that I think Ruby developers could do with revising. If you've wanted to stay on the functional bandwagon but have found yourself slipping into imperative ways where you shouldn't, this presentation is worth a watch.
[advertisement] Want the ultimate guide to Ruby 1.9? The Ruby 1.9 Walkthrough is a 3 hour screencast that goes through Ruby 1.9 from start to finish, all aimed at existing Ruby 1.8 developers.