Thanks to Ruby Inside's Sponsors for September 2008 – A Few Newcomers!
It's time to thank those great companies and individuals who help keep Ruby Inside going - and some parts of the Ruby world itself. We all need hosting, screencasts, and developers! Note: All blurbs and descriptions are written by me and not directly influenced or specified by the sponsors. As such, any opinions stated are mine and not necessarily shared by the sponsor!
Linode - Xen Virtual Servers

Linode is a well-established provider of virtual private server hosting - some five years now. They're very competitive and have recently redesigned their site. Their entry level package is $19.95 and gives you 360MB of RAM, 12GB of storage, and 200GB bandwidth. I personally pay (no freebies here!) for my own Linode to play around with and it costs $39.95 a month for 720MB of RAM and 24GB of space, which works really well with Phusion Passenger for running Rails apps.
Rubysophic - Ruby and Rails Performance and Diagnostics Tools

Rubysophic is a new entrant to the Rails tools and service market. They're building SaaS and similar software products that can deliver diagnostics solutions for Ruby and Rails applications. This is in stark contrast to all of the other players in the market who are currently Rails-focused. Rubysophic's first product is RubyRun, a free stand-alone performance diagnostic tool for both Ruby and Rails developers.
New Relic - Rails Performance Monitoring Systems

New Relic provides high-end performance monitoring solutions for Rails applications and they include 37signals and Shopify amongst their customers (high praise indeed!) - They have some interesting developments coming along in the next couple of weeks that we'll be mentioning here and on Rails Inside.
PeepCode - Rails Screencasts and E-Books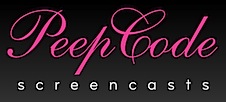 PeepCode has been the longest sponsor of Ruby Inside and we all love Geoffrey Grosenbach and his growing team of authors for all they do for our community.
New! Peepcode's latest release is the draft version of an Unobtrustive Prototype.js PDF.
eSpace - Rails Scaling Specialists

eSpace is an Egyptian Rails development company that specializes in the scaling of Rails applications. They've recently hit the headlines in the Ruby and Rails communities thanks to their development of NeverBlock and MySQLPlus.
eSpace are also offering a SWAT (Scalable Web Applications Team) service. This is a service where they can partner up with you to help solve your scalability issues. See - Rails DOES scale!
Fynspire - Social Network App Development Experts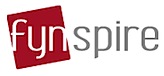 San Francisco based Fynspire are Rails development experts who specialize in social networking applications, widgets, and APIs. Their latest creation is the Getting Popular social networking tool.
If you need a social networking application developed, get in touch with these guys now.
FiveRuns - Rails Application Monitoring Solutions

FiveRuns is a provider of Rails application (and server) monitoring services. FiveRuns works hard to be part of the community, whether by releasing a free Ruby and Rails stack or publishing a great set of interviews with Ruby developers on their blog. FiveRuns' "TakeFive" series, where they ask Ruby developers five questions each, has continued, with Reuven Lerner, David Flanagan and Mike Gunderloy in the spotlight in August.
Atlantic Dominion Solutions - Rails Consultancy and Development

Based in Orlando, Florida, Atlantic Dominion Solutions offer a full range of Rails consultancy and development services and were the brains behind the recent acts_as_conference Ruby and Rails conference. ADS has a particular focus on using Amazon's cloud services. Founder Robert Dempsey is also behind the Rails For All project, a Rails advocacy group.
BrightBox - UK Ruby on Rails Hosting

BrightBox are a British hosting company specializing in high-end Ruby on Rails application deployment. There's a pent-up demand for UK-based Rails hosting, and BrightBox offer a wide range of plans, from a basic VPS with 256MB of memory up to a 2GB-packed behemoth. The bandwidth allowances are pretty good by UK standards too, and all but the entry-level plan come with FiveRuns' RM-Manage technology.