Ruby and Rails Jobs for May 2008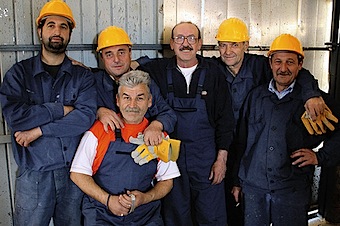 (Credit: amanito - License: CC 2.0 AO)
From the Ruby Inside job board (costs $99 for a 60 day listing - and you get featured on Ruby Inside like this) come a few new opportunities:
Rails and JavaScript Developer (Pyromedia Studios, California) - Pyromedia Studios are looking for a Ruby on Rails developer with JavaScript experience, preferably with experience with social networking and general Web design. Initially it'd start as a 4 - 6 month contract but could turn into full-time employment, if desired. It seems as if off-site might be okay, but contact them for details.
Rails Software Engineer (Limos.com, San Francisco) - Limos.com is looking for a Rails software engineer to re-engineer the Limos.com site. They're the #1 limo / ground travel Web site, and looking to extend their site further. A wide range of experience from Ruby to Javascript/AJAX and Web development is desired. This job is a full-time position based in San Francisco, CA.
Amazing Software Engineer Required! (Rapleaf, San Francisco) - Rapleaf (who have used the job board quite a few times now!) are a San Francisco based startup in the personal information / privacy space. They're looking for employee #15 and want people who have the talent and passion to thrive in a startup environment using all sorts of technologies, including Rails. Rapleaf boasts impressive salaries ($70k -> $170k) and equity offerings, medical insurance, and a fast-paced startup environment. If you don't want the job but know someone who does, Rapleaf also offers a $10,007 referral award!
If you or your company have openings for Ruby and/or Rails developers, consider checking out the Ruby Inside job board. Your job not only gets featured in the sidebar of every Ruby Inside page, but also summarized in posts like this.
But it's not all about Ruby Inside job board users. Some other opportunities are also available:
Rails Developers (New Bamboo, London) - The guys over at New Bamboo, perhaps the UK's most prominent Rails agency, are looking for yet more Ruby and Rails developers in London, UK. I've been to their offices and can confirm that they have a pretty cool work environment and they're good guys with it.
Rails Developer (Digital Pulp, New York) - Digital Pulp is an independently owned Web development company based in New York City. They're looking to fill two developer positions with skills in Ruby and PHP. You must be located in NYC or environs.
Superstar Rails Developer (Coolspotters, Connecticut) - Coolspotters.com is a Connecticut based startup looking to hire "superstar developers" to push their site to the next level. All experience levels are welcome to apply.
Rails Developers (New Relic, Portland or San Francisco) - New Relic is (recently mentioned on Ruby Inside) a newly-funded startup in the Rails application monitoring space. They're looking for Rails developers in both San Francisco and Portland. If you're at RailsConf right now, stop by booth 512 to learn more.
There are even more over at RubyNow's jobs section!