Ezra Gets Rails® On Rack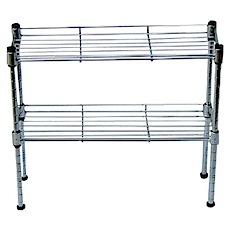 Ezra Zygmuntowicz (of Merb and Engine Yard fame) has been spending quite a bit time playing with Rails®, both by cleaning up parts of ActionPack but, more significantly, porting Merb's Rack mechanics to Rails. He has a personal fork of Rails on Github where he's doing all the work.
It might not sound particularly impressive work from this description, but Ezra appears to be doing some good work in bringing the Rails dispatch system up to modern standards, and that can only help with Rails' performance and stability in future. Ezra has also made the mutex locks more granular which provides a "speed boost with standard Mongrel under concurrent load" although more thread-safety testing is, he readily admits, required.
Perhaps more developments on this front will lead to a much needed mod_rack to make deploying Ruby applications on the Web easier without workaround techniques like SwitchPipe or mod_rails. So, let's give Ezra some applause, and hope he (and maybe others) will keep up this great work :)