Rails Web Host Engine Yard Now $3.5 Million Richer!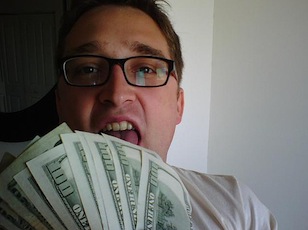 (photo credit: The Consumerist - CC Attribution 2.0)
Prominent Rails Web hosting company Engine Yard have raised $3.5 million from Benchmark Capital, a particularly successful venture capital firm who backed AOL and eBay in the early days. Money is afloweth into the Ruby and Rails sector!
The best write up of this news is by Obie Fernandez over at InfoQ. He talks about Engine Yard's operation, their hiring of Rubinius developers, and Engine Yard's thoughts for the future. Interestingly:
In discussing the benefits of taking VC money at this time, Engine Yard CEO Lance emphasized the fact that unlike hosting, Rubinius development is a longer-term play, which along with Merb may eventually become part of a commercially-available technology stack.
Nice work, Engine Yard. The drinks are on you!