Apple and Ruby: The Ongoing Relationship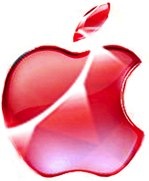 While it was pretty momentous last year when Mac OS X (Leopard) was released with full support for Ruby and Rails included with the OS, it seems that the Ruby train is still rolling with Apple.
A recent InfoQ article highlights some ways that Apple is using Ruby that you might have missed - including:
The iPhone Configuration Web Utility - A tool written in Ruby on Rails for allowing enterprise customers to manage iPhones.
The SproutCore JavaScript framework - Which is designed for making desktop-like applications on the web and is used in Apple's new MobileMe applications. SproutCore is installed as a gem, uses generators written in Ruby to create resources and it utilizes Merb to generate HTML artifacts. (Update: SproutCore isn't a Ruby project / Ruby-based system per se, but it does offer some good tie-ins to the Ruby ecosystem.)
The MacRuby project - Apple's own port of Ruby to the Objective-C runtimes - which should make it much easier to integrate with Cocoa for Desktop development.
I haven't played with the MobileMe web applications much, but I recall thinking that they looked fairly impressive. Have any other Ruby developers tried SproutCore yet? How's it working out for you?
Post supported by Brightbox: Brightbox is a specialist European Rails hosting company. Each Brightbox server includes an optimised Ruby on Rails stack, SAN storage and access to a managed MySQL database cluster. They also manage dedicated clusters for large scale Rails deployments. Click here to learn more..