Doodle: A New Way To Build and Define Ruby Classes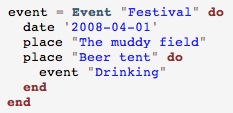 Doodle is an interesting new Ruby library that adds ActiveRecord-style conventions and relationship building functionality to the process of defining and instantiating (as above) Ruby classes.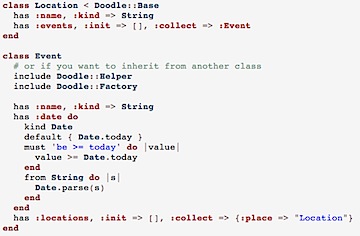 Instead of manually building the accessors, setters, and relationships between classes, Doodle lets you define these on a single line, along with default values, initial values, and even validations.
Doodle is an interesting experiment although, personally, I think these sorts of constructs should be part of the base language. Hopefully Doodle will help to popularize this style.