Euruko 2010 Presentations
Florian Hanke got in touch to tell me that presentations and photos from the recent Euruko 2010 European Ruby conference are now online.
http://euruko2010.heroku.com/ shows off the presentations awesomely! Videos and slides are available for most of them and the video/audio is of a high quality.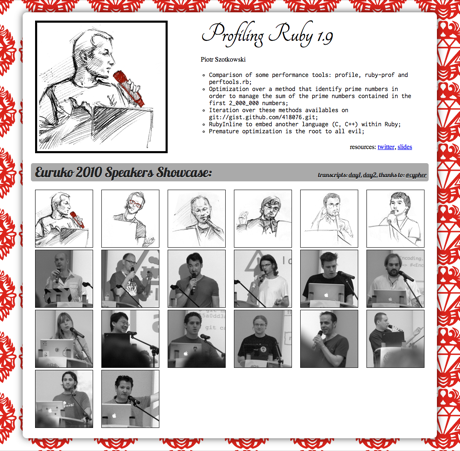 Highlights include:
More can be found on Vimeo and if you'd rather just read a write up of what happened, Markus Prinz has writeups for Day 1 and Day 2 of the conference.