Lazibi: Python-style indenting for Ruby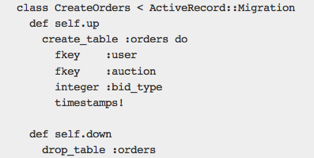 Last month, a lengthy discussion kicked off on Ruby-Talk called "Why not adopt Python style indentation for Ruby?" .. it wasn't anything particularly new, because a similar discussion occurred six years ago. Nevertheless, a coder called Jinjing has been inspired to create Lazibi, a Ruby pre-processor to allow one to use Python style indentation within Ruby code.
It's clever enough, but I can't see standalone pre-processors becoming popular. It does make me think that official support for pre-processing of some sort within Ruby itself would be pretty cool though for people who want to use hacks like these.