RESTful Rails Development PDF Released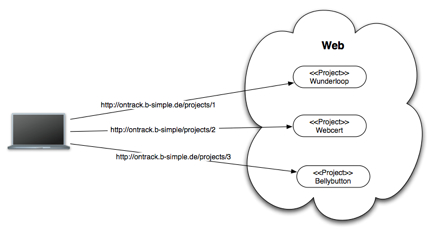 A month ago I reported on the release of a PDF (in German) covering Rails' REST abilities by Ralf Wirdemann and Thomas Baustert (the authors of the first German Rails book, "Rapid Web Development mit Ruby on Rails"). With the help of Florian Görsdorf and Adam Groves, they've produced a fine English translation titled "RESTful Rails Development". It's still free (although donations are accepted).
It's only about thirty pages long, but in that space it packs in a lot of information about Rails and REST, including REST routing, URLs, view techniques, path methods, and how to nest resources. If, like me, you're a Rails developer who's pretty savvy at the 1.0 level but haven't made the leap into the world of REST, it's a great primer.