Ruby 1.9 Is Released!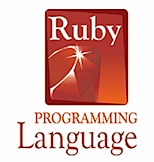 Yukihiro Matsumoto (a.k.a. Matz) has announced the release of Ruby 1.9.0. Ruby 1.9 is a development release of Ruby, so don't expect to switch all of your production applications over to it. Indeed, Ruby 1.8 is officially still the stable choice (pending further news), so tread with caution and don't expect miracles. For the impatient, the main download is available straight away from ftp://ftp.ruby-lang.org/pub/ruby/1.9/ruby-1.9.0-0.tar.gz
Following tradition, the new version of Ruby was released over the public holiday period (Ruby 1.8.4 was released on December 24, 2005, for example), and one of the biggest changes has been the move to a new virtual machine (YARV) that yields significant performance improvements over the 1.8.x versions. As always, the best resource for learning about the new features of Ruby 1.9 is the superb Changes in Ruby 1.9 by Mauricio Fernandez.
Even though the announcement was just in the last couple of days, some quick shooters have already posted about Ruby 1.9. Here's some bedtime reading for all you eager readers:
Ruby 1.9 - Right for You? (A good look at whether Ruby 1.9 is going to suit you or not, by Dave Thomas)
Testing both Ruby 1.8 and 1.9 using MultiRuby
Some sort of Japanese interview with Matz about Ruby 1.9 (posted primarily for the great pictures of Matz)
It will be interesting to see all of the various library compatibility issues come out in the wash over the next few weeks, and I'd expect new versions of most of your favorite libraries to be coming out too.. so expect interesting times in Ruby land over the next couple of months! Lastly, congratulations to Matz and the rest of the Ruby core team, but particularly Koichi Sasada for all of his work on the YARV virtual machine that has revolutionized Ruby's performance.