Ruby on Rails 2.0 Released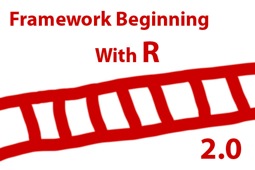 After two successful release candidate releases, Ruby on Rails™, a popular Ruby-based Web application development framework in a similar vein to Merb or Nitro, has successfully made it to the final release of version 2.0. Previously called an "evolutionary rather than revolutionary" step, Rails™ 2.0 nonetheless packs a whole ton of new features that make it a worthwhile upgrade from 1.x. Unsurprisingly, David Heinemeier Hansson, creator of Rails, has the best writeup in the official launch announcement.
Also bound to be of interest to Rails 2.0 users:
Rails 2 Upgrade Notes - Some notes from Ben Smith covering the process of upgrading an application from using Ruby 1.2.6 to Rails 2.0. It includes a particularly useful Rake task to check your code for certain deprecated features.
iPhone on Rails - Ben Smith continues with a great demonstration of how to easily build iPhone-targeted applications using Rails 2.0.
Summary of Major Rails 2 Features - Ryan Daigle wraps up a stunning collection of "Edge Rails" blog posts demonstrating Rails 2.0 features many months in advance with a mega link post.