Shoes News: Free Shoes Books and Applications For Everyone!

It seems that Why The Lucky Stiff's cross-platform, GUI application development environment, Shoes, is going from strength to strength! In the last several months, lots of new Shoes applications have been developed, and in the last couple of weeks there have been some interesting developments, such as Nobody Knows Shoes entering the public domain, and "The Shoebox," a Shoes application repository, going live.
Note: Six months ago, there was a compilation post on Ruby Inside with links to Shoes related tutorials which is still worth referring to.
Nobody Knows Shoes - The Official Shoes Manual - Goes Free!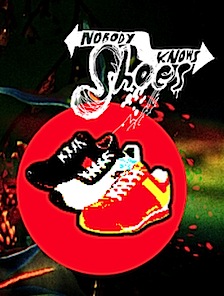 Nobody Knows Shoes, the official guide to Shoes, was released in paperback form a few months ago, available to buy via Lulu.com where you can still pick up this gem for a mere $5.57.
As of March 1st, 2008, Why has released the guide into the public domain and it's now also available to read online for free (as well as in PDF format.) Nobody Knows Shoes is well worth the read not only if you're interested in Shoes, but if you like Why's particular brand of illustration, design, and humor.
The Shoebox - A Shoes Application Repository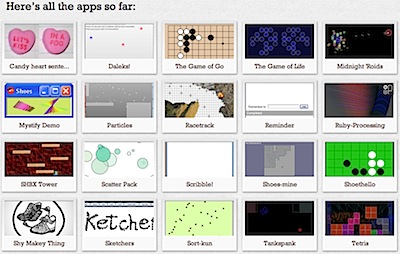 The Shoebox is a new site dedicated to hosting Shoes-based applications. Currently there are 22 applications and games, including Tetris, Othello (known as Shoethello), Go, Conway's Game of Life, and lots of graphics demos. Most of these work cross-platform and are great demonstrations of both the power of Shoes and Ruby.