So Here's The New Ruby Logo!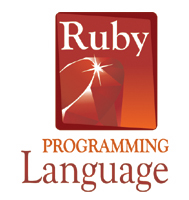 Thanks to Jan Wedekind for letting me know that the Ruby Association, a formal Ruby promotion group chaired by Matz himself, has chosen a winner in the Ruby Logo Contest. The winning logo is by Tom Schaub and licensed under the Creative Commons Attribution-ShareAlike license.
I'd be really interested to hear what everyone thinks about it in the comments on this post.