Stone: Dead-Simple Ruby Data Persistence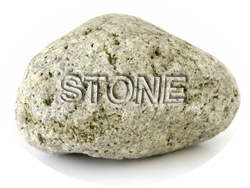 Stone is a new Ruby library developed by Nick DeMonner that seems to have got a nice bit of buzz in the last week. It's a data persistence library that provides "plug and play data persistence for any application or framework," and it boasts speed and simplicity. Rather than use a database and an ORM like ActiveRecord, Stone takes care of everything in an abstract manner. Data is "persisted" to files within a directory underneath your app.
The official Stone homepage gives some interesting examples, including replacing ActiveRecord with Stone in a Rails application. It is surprisingly simple, but by its own admission Stone is "extremely immature." It certainly looks well developed though, but if you're already happy with SQLite 3 and ActiveRecord (a surprisingly proficient combination) there might not be any compelling reasons to switch just yet.