Why The Lucky Stiff's Delightful Foreword for Beginning Ruby

I started Ruby Inside in May 2006 as a promotional vehicle for my then in-progress book, Beginning Ruby. It eventually went on to be published by Apress and is now on its second edition having sold quite a few copies.
It's typical to choose someone who's better known than you in the field to write a foreword for you to lend some legitimacy to your book and I only had one choice: Why The Lucky Stiff. As with many Rubyists, Why was a hero of mine and I wanted to go with the unusual route of an illustrated foreword. Surprisingly, Why readily accepted the challenge.
The foreword turned out great. Why disappeared for a few months after submitting his first drafts so we stuck with them but he had more planned. Many readers of Beginning Ruby have commented on how much they love his work, but today I discovered that several people I know well had never seen this work (because, of course, competent Rubyists don't need an introductory book). So here's a copy and paste of Why's foreword for Beginning Ruby for all to enjoy: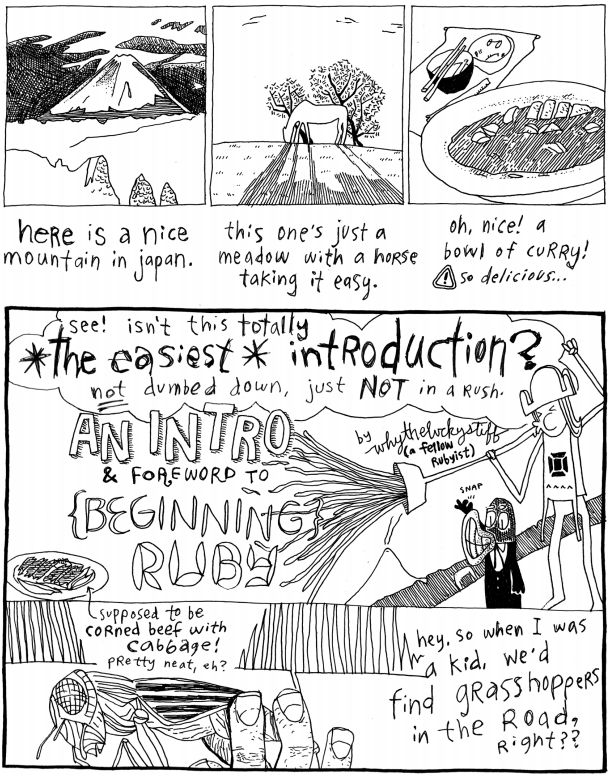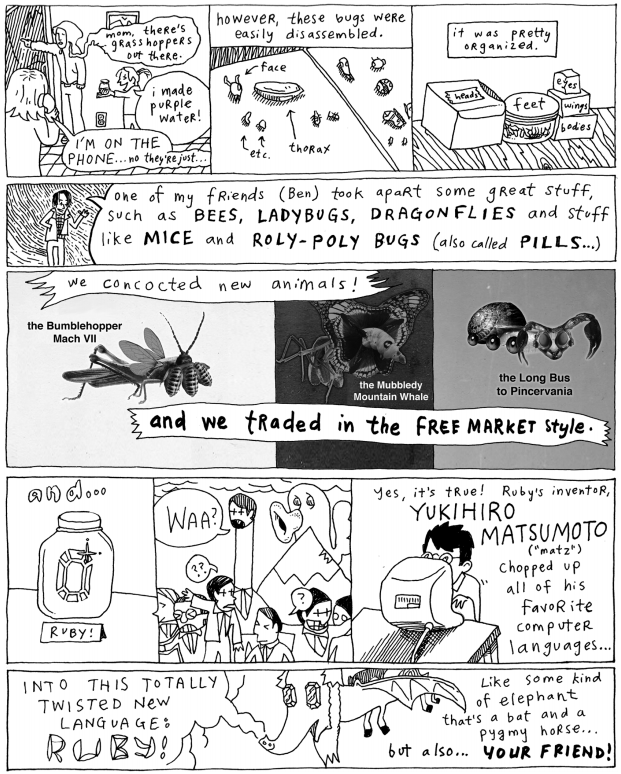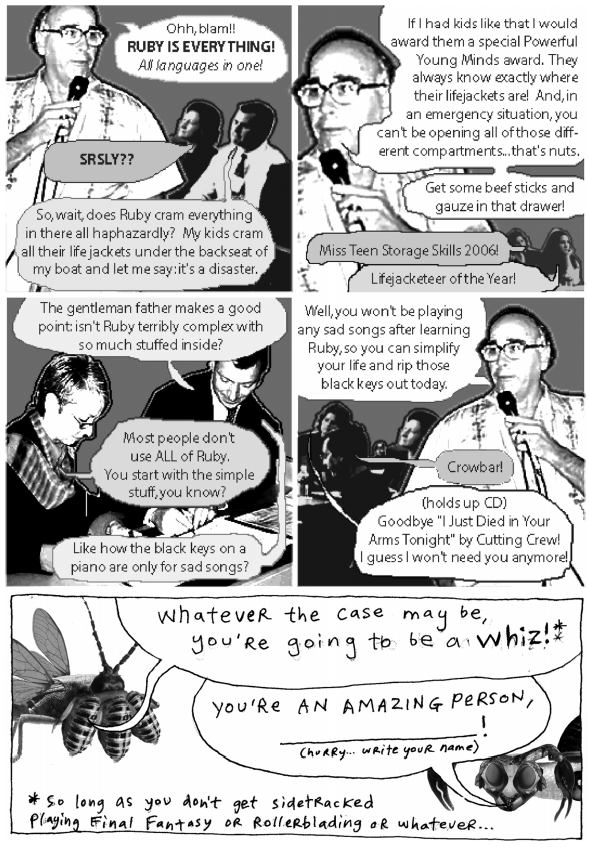 If you want to check out Beginning Ruby, give this PDF a look. The 2nd edition is a couple of years old now so ignore the Rails bits. Oh, and shh...