Celebrate Why The Lucky Stiff By Letting Loose on Whyday (August 19, 2010)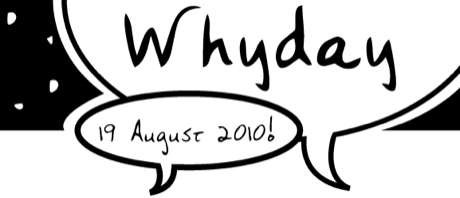 This year, on August 19, celebrate Whyday. Set aside that day to remember Why's contributions to our community and culture by hacking just for the fun and joy of it.
Glenn Vanderburg
This is a great idea. It's still a couple of months way, but on whyday.org you can sign up for more updates, or you can follow @celebratewhyday on Twitter.
If you want to reminisce in the meantime, Ruby Inside's link-packed A Cup Full of Why: 32 Why The Lucky Stiff Links will get you started.