Win $100 By Blogging About Ruby or Rails This Week!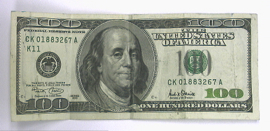 It's Ruby Inside's first competition! Ruby Inside is desperate for amazing Ruby and Rails content to link to, so let's get the ball rolling..
Ruby Inside is offering a top prize of $100 for blogging about Ruby or Rails this week. The winner will be drawn at random from all Ruby related blog posts linked to in a comment or trackback made to this very post only. To win, your post must demonstrate something interesting or new about Ruby that Ruby Inside users could find interesting. Any tutorial, insight, cool code example, etc, is eligible.
A single second prize of $15 is offered for just linking to this contest on your blog or forum. You must leave a comment or trackback or send an e-mail to rubyinside -/at/- bigbold.com with the URL of your mention to be eligible. The winner will be drawn at random.
Important Additional Rules: 1) The contest starts NOW (no pre-existing posts accepted) and ends Sunday, 20th August, 2006 00:01 GMT (Eastern Time: Saturday, 19th August 20:01 EDT). 2) No notifications or posts made after that time will be eligible. Low quality / non interesting posts will be eligible for the second prize only. 3) All references for the top prize must be left as a comment or trackback to this post. 4) PRIZE PAYMENT IS VIA PAYPAL ONLY (sorry!). 5) The drawing will take place on Thursday, 24th August and winners will be announced on Ruby Inside. 6) Prizes will be sent, via PayPal, as soon as I can contact the winner. Winners who cannot use PayPal can choose to have it PayPalled to another person / cause of their choice.
Here are some ideas for what you could post about for the top prize:
Demonstrate a quirky Ruby trick
Create a killer "Top 10/20/25/50/100/whatever Ruby Tutorials/Links/Snippets/Tricks"-type post
A case study of how your company has used Ruby or Rails technologies
Deep insight about Ruby development
.. whatever you feel!
Good luck! Let's make this a mega week in the Ruby and Rails blogosphere and produce some great tips, tricks, and documentation. Ruby Inside will link to as many interesting posts as possible during this time, so even if you don't win, you might get a bunch of traffic!